When I turned 50, I didn't like how my body looked in the mirror: bulging in all the wrong places with fat. What's worse were all the aches and pains I kept feeling for no reason, the lack of endurance that made climbing stairs or running difficult, and the lack of strength that made it harder to carry heavy stuff to and from my car.
For a workout that would help me get over these issues, I could choose between Crossfit and Insanity.
I picked CrossFit because the variety with different equipment kept my interest up. Its class structure also gave me the support of my CrossFit buds while holding me accountable to them.
If I were more of a loner who needed to work out at home with no equipment, I would've picked Insanity.
What is CrossFit?
CrossFit is a long-term high-intensity workout program that is accompanied by balanced nutrition. It's only available as a one-hour class under the guidance of a coach.
My fellow Crossfitters motivate me to come in regularly, support my efforts, and socialize with me after each Workout of the Day, or WOD.
This high-intensity interval training uses actions that I do in daily life, such as pushing, pulling, and squatting.
Movements include push-ups, pull-ups, squatting, weight-lifting, and jumping with bodyweight or with regular gym equipment.
Whether a person is a seasoned athlete, an out-of-shape executive, or a senior citizen wanting to get fit, everyone works out in the same class. However, scalability allows one person to do lifts with a plastic pipe, another with an empty barbell, and another with a ton of weight.
What is Insanity?
Insanity is a 60-day workout program that can be done at home with no equipment and no weights.
Its base kit comes with 10 DVDs, each detailing a different workout that lasts from 30 to 60 minutes. There are a lot of cardio and strength moves for all body parts.
It also includes a lot of paper to make it seem like you get more for your money: a nutrition plan, fitness guide, and calendar that schedules your goals and charts your progress. For questions, I can contact online support 24/7.
The program has a 60-day money-back guarantee. If I don't get the results I want in 60 days, which is the length of the program, I can ask for a full refund, less shipping and handling.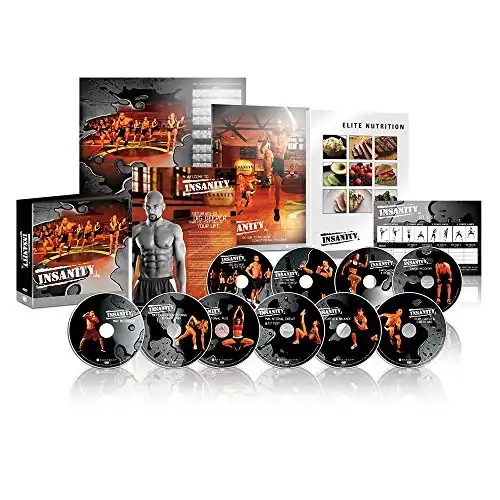 I work out by myself when I want to, relying only on my bodyweight to provide resistance through max interval training: hard effort that lasts one or more minutes with 30-second rests in between.
I have to work out six days a week but change the schedule every week.
How are they different?
I can do Crossfit only in a class that is scheduled at a Crossfit gym, which is known as a box. Typical equipment includes barbells, dumbbells, medicine balls, boxes, kettlebells, rowers, exercise bikes, tires. and a rig for pull-ups and weightlifting.
The program demands the guidance of at least one coach who tells me what I'm doing right or wrong and whether to scale down my weights or movements if I'm struggling too much. Workouts change every day. A supportive social atmosphere enhances the program.
Optional competitions allow me to test myself against other Crossfitters. Top athletes can compete on a city, state, national, and international level.
As for Insanity, I can do it alone at home, guided only by what I see on the DVD. I don't need expensive equipment and don't have to worry about anyone judging me. The program only lasts for a finite 60 days, although I'm free to continue doing the same exercises afterward to maintain fitness.
How are they similar?
Both programs rely on high-intensity interval training, although the intervals for Insanity are far shorter than those for Crossfit. They both work out every part of the body, such as the abs, glutes, legs, and arms.
Both also have cardiovascular components that not only improve your endurance but help you shed fat. Many of the calisthenic exercises common to both are already familiar, such as push-ups and air-squats.
What's better about CrossFit?
Crossfit combines both weightlifting to build muscle and cardio exercises to increase endurance and maximize fat burning. Because WODs are always different, I can become fitter faster as my body adapts to new exercises. The variety also prevents me from burning out doing the same old routine.
The class format prevents me from doing movements incorrectly. The coach and other Crossfitters show me the proper form or can tell me to stop an exercise if I'm in danger of helping myself.
Before I can attend my first class, I have to go through a ramp-up program that lasts about a week. Through private sessions with a coach, I learn such CrossFit movements as Olympic lifting, box jumps, and muscle-ups.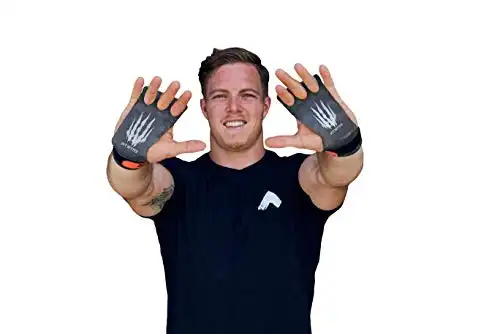 The community setting provides plenty of cheering and support for every success. They also give me friends that I can meet outside of the Crossfit WODs.
If I want to, I can judge my progress against myself or others by keeping records on certain benchmarks. I can also work toward participating in Crossfit competitions.
What's better about Insanity?
The Insanity program requires only a one-time purchase, which is far cheaper than Crossfit, where monthly fees for participation typically are almost twice the cost of the Insanity program.
I don't have to worry about meeting anyone else's requirements for fitness because I work out by myself.
I can work out on my own time and in my own space, which avoids the effort, time, and cost of going to a gym. Having a fixed time period to complete the entire program means I don't have to devote the rest of my life to it.
Because there's no equipment involved, I don't have to worry about hurting myself with a weight that is too heavy. The focus on cardiovascular fitness enables me to increase my aerobic fitness more quickly. The fixed exercises are more predictable, allowing me to develop them to a higher level.
Who should try CrossFit (and why)?
If I require the support and encouragement of others, then I should try Crossfit because of its group atmosphere and social interaction. I can take advantage of the watchful eye of a coach to tell me how to improve my form and do an exercise more correctly.
The scalability of Crossfit means that I can join, no matter my fitness level or health condition. The coach can simply adapt the WOD to my current needs. If I get bored easily with the same exercise, Crossfit holds my interest because no two workouts are the same.
Finally, if I were a person who liked winning, Crossfit could lead me to compete against millions of others around the world through annual and international contests.
Who should try Insanity (and why)?
I would try Insanity if I'm a loner who prefers to do workouts by myself. If I were a student on a budget or otherwise counting my pennies, this workout is ideal because of its one-time cost that is relatively affordable. If I'm focused on losing weight or building endurance, Insanity helps me to reach my goals faster due to its emphasis on cardiovascular exercises.