Whether you're a local looking for a new place to train or visiting England's capital and can't handle the thought of skipping a workout while you're away, this guide to the best CrossFit gyms in London is just for you.
Below, we'll look at five popular London CrossFit gyms that offer the best environment, training and coaching options, and overall value for money.
Top 5 Best CrossFit Gyms in London 
1. CrossFit North London
Bigger doesn't necessarily mean better, but it certainly does when it comes to London's biggest CrossFit gym.
Boasting 10,000 square feet of dedicated workout space, CrossFit North London has firmly established itself as the region's leading CrossFit box thanks in no small part to the excellent quality of its facility, creating an ideal environment to workout in at any time. 
Yet it's more the quality of the training itself that really earns CrossFit North London the title of the best CrossFit gym in London. 
Head coach Gerrard and partner Sarah offer a multitude of training options for athletes of all ages, abilities, and experience levels, including first-timers.
The gym even offers kids and teens programs designed to make fitness fun while over 50s can enjoy CrossFit WOD classes, which focus on improving strength and mobility.
Combine this with an open gym, yoga, and Brazilian jujitsu, all at affordable prices, and it's no wonder CrossFit North London is the most popular box in town.
2. Prince Regent CrossFit

As we discussed in our recent guide to the cost of CrossFit membership, a regular membership can get pretty pricey.
With that in mind, if you're looking for the most affordable CrossFit gym in London, you could do far worse than paying a visit to Prince Regent CrossFit in Plaistow.
Based at Newham Leisure Centre, the facility offers a free session to see if their training is right for you, after which you can enjoy an unlimited membership for under £140 ($182).
Drop-ins are always welcome, too, meaning you never have to go far to train on your next sojourn to the capital. 
Still, just because Prince Regent CrossFit is affordable doesn't mean you don't get value for money.
Coach Naama Chezar is the UK's only female Level 3 CrossFit coach, while head coach Bart Koch's visit to Sri Lanka earned him the title of that country's fittest man.
In other words, when you stop here to train, you're learning from some of the very best in the game.
3. Royal Docks Fitness
Located in the heart of East London, Royal Docks Fitness is a world-class facility with competition-grade equipment to rival anything you'll find at the CrossFit Games.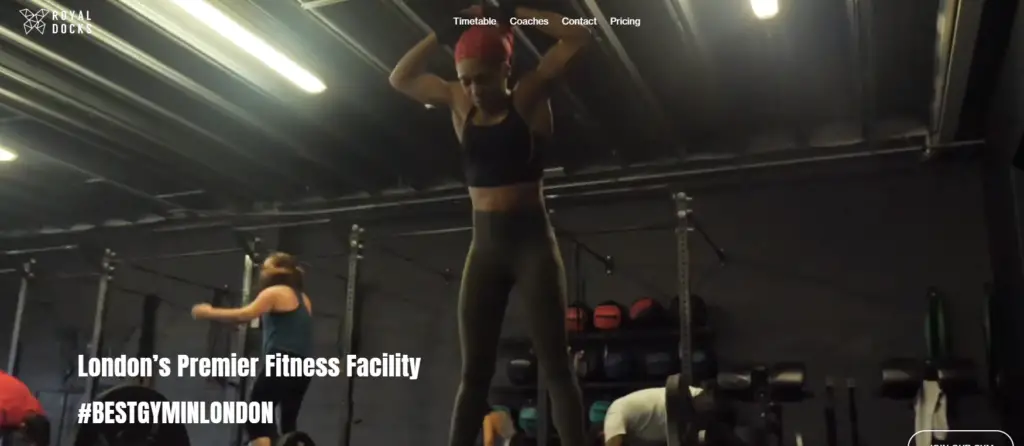 The gym is staffed by two CF-L2 certified coaches, David Marshall and Ben Breen, along with CF-L3 coach Dan Showkum, all three of whom offer unique specialties to deliver an all-around health and fitness package.
Combine that with affordable pricing and the kind of lively atmosphere that makes CrossFit so enjoyable, and Royal Docks Fitness more than earns its place in this guide.
4. CrossFit Central London
If you're staying closer to the capital's center, CrossFit Central London should be your first port-of-call for your next workout.

Conveniently situated between Waterloo and London Bridge stations, this popular gym is less than a five-minute walk from the Southbank Centre and just a short journey from the Tower of London. 
If the idea of navigating London's complicated tube network for a workout doesn't sound appealing, this ideal location alone should make it the perfect place to train, but that doesn't mean that location is all CrossFit Central London has going for it.
One of the most newcomer and visitor-friendly gyms in the area, drop-ins are always welcome.
At the same time, beginners will no doubt appreciate being able to spend quality time with an expert coaching team who take the time to get to know you, your fitness level, and your goals so that they can help you pick a program that's just right for you.
5. CrossFit Evolving
With two locations in Holloway and Kilburn, CrossFit Evolving is another popular gym that provides convenient training opportunities to London's visitors and residents alike.
OK, so they're not as ideally located next to all the major attractions in the way that CrossFit Central London is, but what they do have working in their favor are extended opening hours.
CrossFit Evolve is open from 6 AM until 10 PM, with over 55 classes running throughout the week and ample opportunities for independent training.
Whatever time you arrive to train, you'll be supported by an experienced team of Level 2 and Level 3 coaches (including head coach and three-time CrossFit Games athlete Dadi Sveinbjarnarson) who are on hand to help you crush all of your fitness goals.
What is the Best CrossFit Gym in London? Our Final Verdict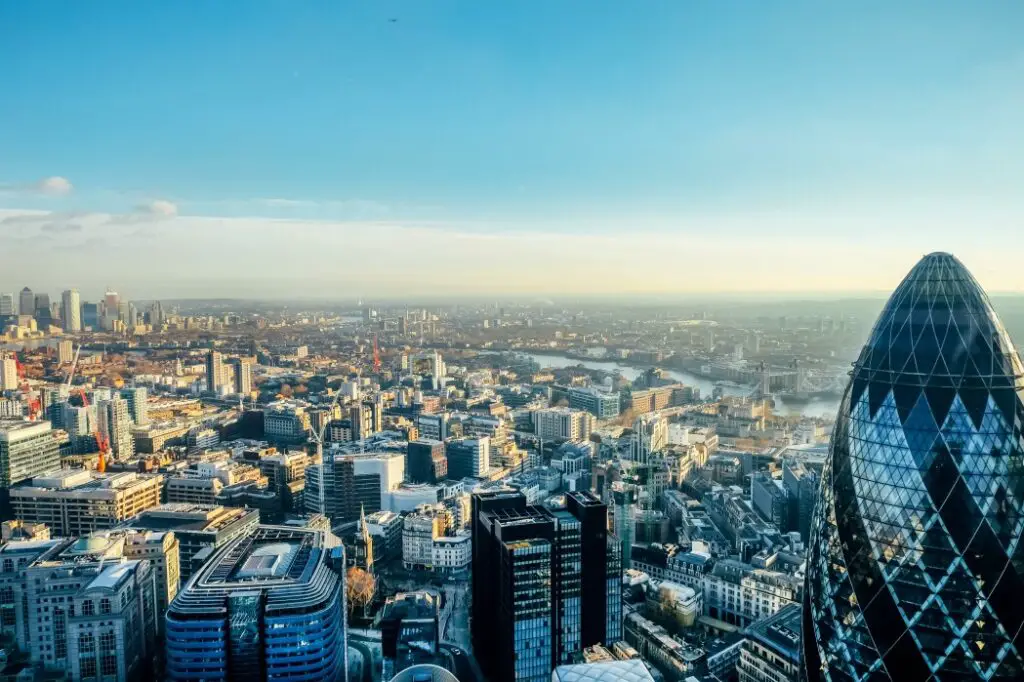 Whether you call London home or just visiting, you'll be spoiled for choice when it comes to finding a quality CrossFit gym to train in. 
Ultimately, picking which one to go for will all determine which one best aligns with your priorities.
If you're looking for a low-cost workout, the affordable memberships and drop-in rates offered by Prince Regent CrossFit will allow you to still access exceptional training while still having money left over for a West End show or some London souvenirs.
If you're short on time and need to cram in a WOD in between visiting Buckingham Palace or attending those all-important work meetings, CrossFit Central London's convenient location and CrossFit Evolving's extended opening hours make them both a good option.
Yet if you're looking for a top-level CrossFit Gym that combines world-class coaching with excellent facilities, affordable pricing, and multiple training options, look no further than CrossFit North London, our pick for the all-around best CrossFit gym in London to visit in 2022.