Time and time again, we're told that Garmin is one of the biggest game-changers to hit the fitness industry in a long time.
But if you're finding that it's just not cutting it when it comes to your WODs, adding one of the best Garmin apps for CrossFit to your device may just make a whole world of difference.
As good and as almost universally-revered as Garmin is, many Crossfitters find that even the 'custom activity' option on their favorite wearable simply isn't designed for such a unique activity as CrossFit training.
Ultimately, this often means even either dealing with the hassle of trying to set up some kind of work-around that still isn't perfect or simply leaving their watch at home altogether.
If that sounds like you, the following guide is here to help.
Below, we've rounded up 5 of the very best CrossFit Garmin apps designed to simplify the way you track and monitor your performance during your favorite WOD. 
Top 5 Best Garmin Apps for CrossFit
1. Gym Genius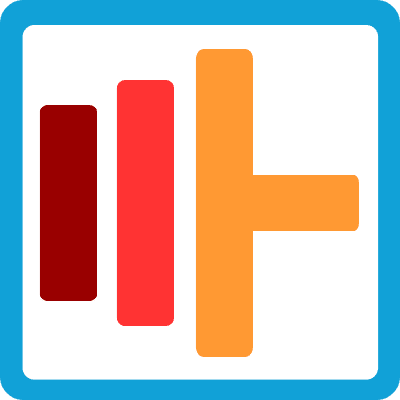 Of all the Garmin CrossFit apps out there, Gym Genius earns the title of "best of the best" thanks to an extensive range of features that take into account the multitude of exercises involved in CrossFit.
Weight lifting sets can be measured in sets, while cardio tracking options include time elapsed, distance traveled, steps taken, or even calories burned, the latter of which may prove invaluable if you're switching to calorie-based rowing workouts.
All of these exercises can be bundled together to create a single training session, with the app itself guiding you through each step of the workout.
Combine this with a well-designed layout and customizable options such as the ability to change sounds, colors, and vibrations, and what you've got here is hands down the best Garmin app for CrossFit going today.
Pros:
Highest level of accuracy of any Garmin app
Ability to access previous workouts in the activity feed
It comes with an in-built training calendar to plan your workouts
Cons:
It doesn't include pre-set WODs 
Though it comes with a 30-day free trial, some users report difficulty in trying to cancel their plan.
2. Cross-Training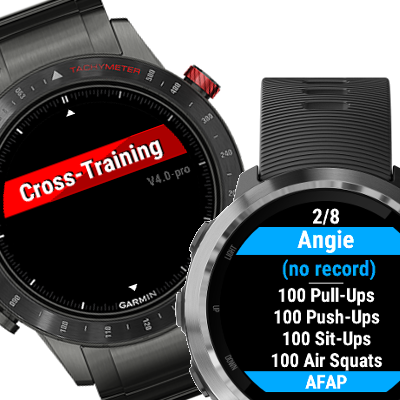 One of the most widely-used Garmin apps for CrossFit on the Connect IQ store, Cross-Training by Juggus has earned a plethora of rave reviews for its smooth, user-friendly design, which makes it easy to get to grips with even for technology novices. 
Using this intuitive interface, you can access pre-set timers for no less than 53 well-known WODs, including 23 popular "girls" like Helen, Cindy, Fran, and Grace, as well as 17 popular hero workouts and an additional 13 workouts designed to help you train for events like the CrossFit open. 
As if that wasn't enough, you can also log into the web-based version of the app and create your own customizable WODs which sync straight to your device. 
As accurate as any CrossFit app you're going to find, it's no wonder Cross-Training is the go-to app for so many serious CrossFitters.
Pros:
Compatible with all well-known Garmin wearables
Excellent customer service
User-friendly design. 
Cons:
Only tracks in time rather than distance, reps, etc.
No data storage options. Workouts can only be viewed when sync to Garmin Connect mobile. 
3. InstaHiiT SE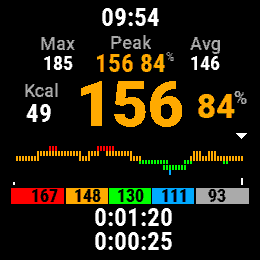 If you're looking for the best free Garmin app for CrossFit, InstaHiiT SE may well be the one for you. 
Boasting 27,300 downloads on the Connect IQ store, this in-demand app is designed to help you take your High-Intensity Interval Training to the next level by upping the intensity factor.
Functioning best on the newer Garmin devices with the larger screens, this one tracks the time spent in each Heart Rate (HR) Zone, with near-real-time updates as your workout progresses and sound or vibration alerts as you move from one HR zone to the next. 
Throw in some useful features like the option to toggle between intensity minutes and Average HR metrics, and this is another strong choice for anyone ready to up their training.
Pros:
Free to use
Includes a body temperature monitor (functional with supported devices)
Options to toggle between HR and time tracking options.
Cons:
It doesn't work with Venu Sq
It doesn't support distance or reps
4. Jumps 

If you've just picked up one of the best CrossFit jump ropes to help you improve this particular element of your training, you may find the Jumps data field is a handy companion to go along with it. 
As you'll have guessed by now, this one allows you to use the Connect IQ app to accurately track jumps rather than steps, with a complete breakdown of total jumps completed, total number of minutes per jump, and your speed (in seconds) per jump.
There's also a fourth option known as 'Jumping Effect' which details how hard you trained, making it a great choice if you want to compare the intensity of your jump rope work with previous sessions.
Unlike other tools on this list, Jumps isn't an app per se, but rather a datafield that adds extra functionality to your existing Garmin setup, though for this purpose, that's likely to be all you need.
Pros:
Free to use
Highly accurate tracking
Detailed instructions to help new users configure their Garmin for jumps.
Cons:
Being a datafield rather than an app, some users can be confused about how to use it.
Limited support available.
5. X-Fit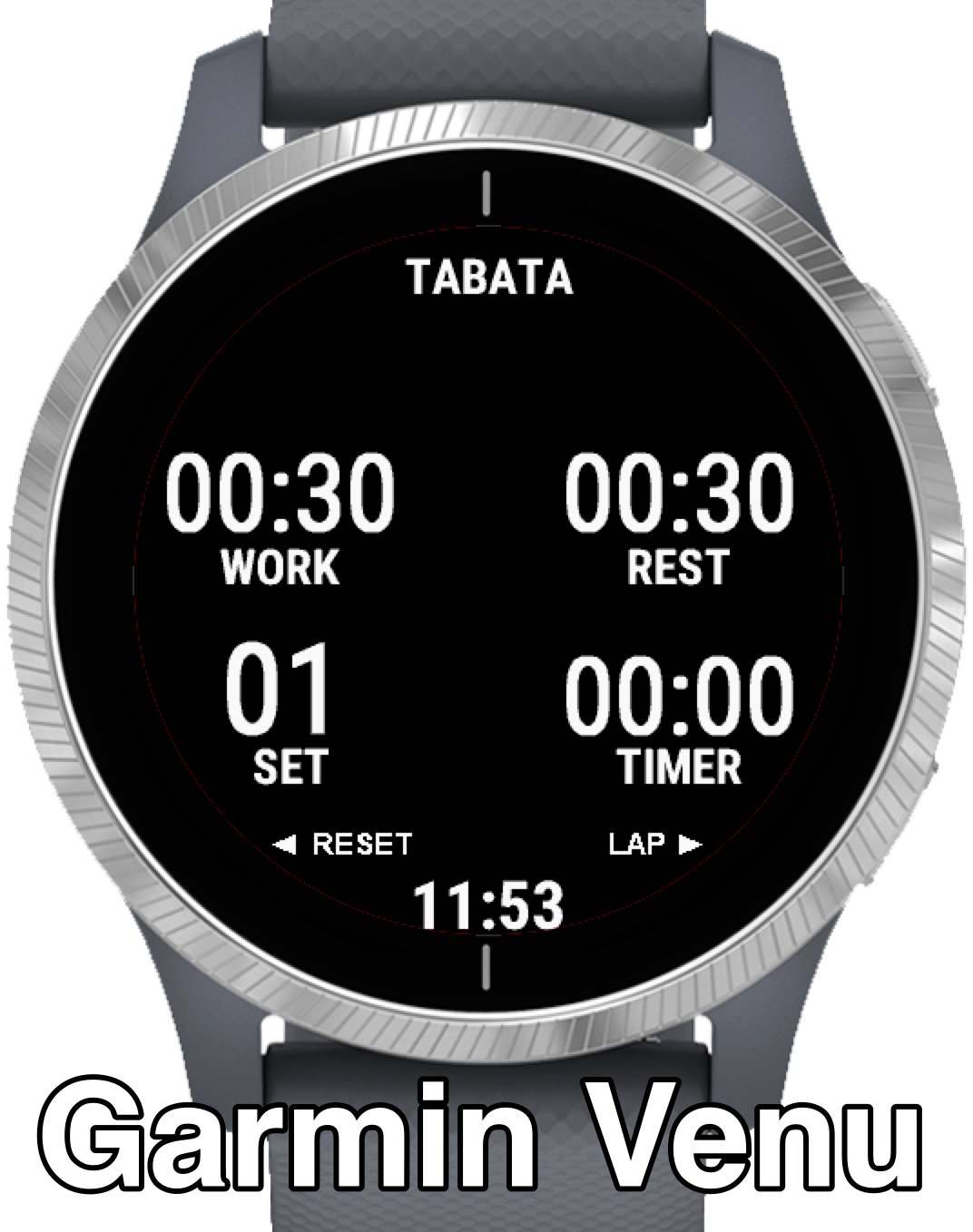 Last but not least, X-Fit proves itself to be a solid alternative to any of the more popular CrossFit Garmin apps out there. 
An all-in-one app designed exclusively for CrossFit training, this one allows you to track your training in four ways, including:
As Many Reps as Possible (AMRAP)
Every Minute on the Minute (EMOM)
RFT (Rounds For Time)
TABATA.
Though this isn't the most user-friendly app we've come across, it's still well-structured so that CrossFitters who have plenty of Garmin experience should have no problem getting things set up. 
Elsewhere, the customizable vibration notifications let you easily know when a rest period or ending is approaching, saving you the hassle of interrupting your flow to check an app on your phone. 
Pros:
App automatically stops once a session is complete
Save data directly to Garmin Connect
Connects to the HR strap for heart rate monitoring.
Cons:
Not as user-friendly as other options
Doesn't work on Vivoactive 4. 
How to Choose the Best CrossFit App for your Garmin
If you're curious why we chose the five apps above as the best of all the Garmin CrossFit apps out there, the following brief guide may be helpful. 
Below, we outline what we looked for when making our choices and how these may help you pick the one app that's right for you.
Tracking Features
Not all CrossFit apps are created equal. Some only track specific metrics like heart rate or time spent, while others offer an all-encompassing approach that also includes things like repetitions, distance traveled, and calories burned. 
For some CrossFitters, having access to the widest range of possible options may be a top priority, though if you know you only want to track one key metric, picking an app that focuses on that metric ensures you don't find yourself overloaded with unnecessary features.
Compatibility 
Garmin has a huge range of devices out there, and it's not always guaranteed that the app you want is supported by the device you own. 
The good news is that the Connect IQ store lists exactly which devices are supported by each app, so it's always a good idea to check that yours is listed before you make a decision. 
Accuracy
Finally, it's important to remember just how important accuracy is when it comes to tracking our performance. 
While all apps are undoubtedly going to boast high accuracy levels, it's often a good idea to check genuine customer reviews to see if their experience tallies with the developers' claims.
What is The Best Garmin App for CrossFit? Our Verdict
By now, we've hopefully armed you with all the information you need to pick the best CrossFit Garmin app for your particular needs. 
If you're still struggling to make a decision, allow us to leave you with a few final recommendations. 
If you're on a budget and looking for the best Garmin app for CrossFit that's free, InstaHiiT SE is the one for you.
If you like the idea of having immediate access to pre-set popular workouts so that you don't have to waste time configuring a new WOD, Cross-Training by Juggus is the only app out there that offers 53 in-built WODs. 
However, if all you're concerned about is getting the absolute best of the best for your Garmin device, look no further than Gym Genius, which offers more tracking options, extensive customization, and a user-friendly interface, making it the hands-down best choice for serious CrossFitters.