How much is CrossFit a month? If you've been inspired by the latest CrossFit Games and you're eager to take up the sport yourself, it's a question that's no doubt at the forefront of your mind right now. 
Not that we're surprised. 
As exhilarating and rewarding as CrossFit can be, there is some truth to the rumors that CrossFit is more expensive than a typical gym membership.
But by how much?
It's this question that we'll answer in today's guide, along with some helpful pointers on how to start CrossFit on a budget if the average CrossFit membership is just a little out of your price range right now.
How Much Does CrossFit Cost Per Month?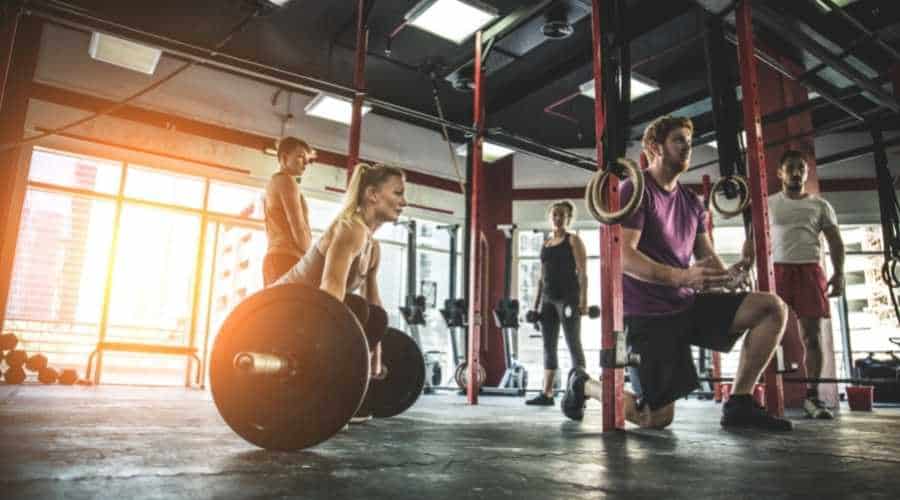 A monthly CrossFit membership costs between $75 and $300, depending on your location and the frequency of your workouts.
The best CrossFit boxes in Austin, Texas, for example, may charge different rates than their counterparts in Atlanta, Georgia, or top CrossFit gyms in Miami, Florida. 
Regardless of where you're based, how much CrossFit you actually want to do will play a bigger role in determining the cost of your membership than anything else.
Here, you have a couple of options:
Unlimited Membership 
If you're ready to go all-in with CrossFit and train as often as you possibly can, you'll likely benefit from an Unlimited Membership which allows you to attend as many CrossFit classes as you like.
Naturally, these are at the higher end of the pricing scale, with Unlimited CrossFit memberships generally costing between $145 and $300.
Multi-Session Memberships 
Perhaps you don't quite need the freedom of an unlimited membership, but you'd still like to attend CrossFit sessions two or three times a week.
If that's the case,  you'll find that the best CrossFit plans cost between $90 – $235 for multiple sessions per week.
Drop-In Sessions
If you're working away from home and find that our recommended Hotel WODs just aren't cutting it for you, or you're on vacation but can't shift the urge to train, most CrossFit boxes will allow you to pay a drop-in rate for a single session.
CrossFit drop-in fees usually average $20 per session, though will find them as low as $15 in some areas and as high as $30 in others.
One-on-One CrossFit Training
Most CrossFit sessions are conducted as a group, but if you feel you'd benefit from some one-to-one support provided by a qualified CrossFit coach, such sessions usually cost around $75.
Is CrossFit Worth the Price?
So, CrossFit isn't exactly the cheapest way to stay fit, but is it worth the cost of a regular membership?
If you're serious about getting in the best possible shape, then yes, the cost of CrossFit can absolutely prove to be worth it for two main reasons:
First of all, the mix of resistance and cardio training help improve all aspects of your physical fitness in a way that few other sports or exercise programs can compete with.
Secondly, training regularly at a CrossFit box means you'll have access to hands-on support from an experienced coach who can help you improve your form and up your game, while the group environment means you'll be training alongside people who can offer lots of motivation and encouragement when the going gets tough.
How to Start CrossFit on a Budget
The cost of CrossFit may be worth it for many people, but if a CrossFit box membership just isn't in your budget right now, there's no reason why you have to miss out. 
In fact, it's entirely possible to start CrossFit with little to no money whatsoever.
Here are a few tips on how to make CrossFit cheaper.
Learn Some No-Equipment WODs
There are plenty of WODs that don't require expensive machines or even a set of CrossFit barbells.
We put together this guide to the best travel WODs that offers 50 CrossFit workouts you can do with zero equipment. Though we wrote the post with travelers in mind, there's no reason why you can't make the most of them in your own home.
Learn From the Pros Online
You don't have to sign-up for a CrossFit box membership to learn top tips, tricks, and techniques from some of the best in the business.
Many top CrossFit athletes, coaches, and CrossFit gyms have active social media accounts where they regularly share workout guides, training tips, and more.
Although they're not quite the same as the kind of in-person support you'd get at your local gym, the names featured in our guide to the top 10 best CrossFit Youtube channels offer plenty of advice, encouragement, and inspiration to help you in your workout.
Make the Most of CrossFit Apps
Outside of social media, there are a number of popular apps you can use, such as these top-rated CrossFit timers, all of which can help you to enjoy CrossFit to its full potential by following pre-set workouts, tracking your performance, and more. 
Invest in a Home Gym
If you do have some money to spend but aren't quite ready to commit to the cost of a monthly CrossFit membership, you might find it more affordable to invest in some home equipment that will help you to enjoy the same CrossFit gym experience without leaving your house.
Our guides to the best CrossFit kettlebells, jump ropes and CrossFit barbells are great places to start to find affordable equipment for your home gym.
How Much Does CrossFit Cost? The Final Word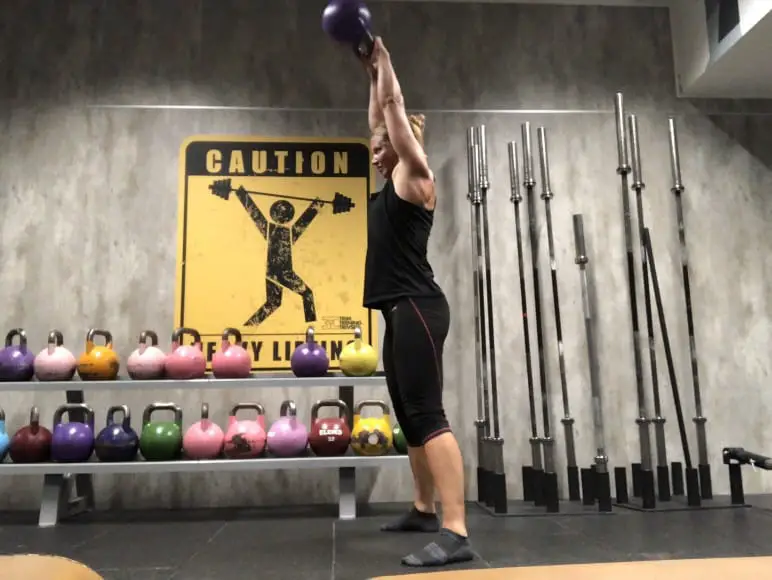 To sum up, then, CrossFit training could cost between $75 and $300 per month depending on the type of membership you choose and your location. 
If you ask us, it's a price worth paying not only for the tremendous physical benefits of a good CrossFit workout but also the access to top coaches and the opportunity to be part of such a supportive and encouraging community.
Still, we get it:
If you've yet to venture into your first CrossFit gym, you may still have doubts about whether or not it's worth the cost.
The good news is that you don't always have to pay to find out.
Many CrossFit boxes will offer at least one free taster session so that you can see for yourself whether the price of CrossFit is genuinely worth it for you.